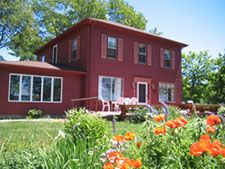 A Bit of History:
According to one source, the name Chebeague is Native American for "Cold Spring Water", while another says it means "Island of many Springs".
The island is one of the so-called 'Calendar Islands' of Casco Bay. Originally it was thought that there were 365 islands in the bay, but it is now discovered that there are 222. Click here to visit the
Chebeague Historical Society
.
 *Photo by Mike Leonard